Manufacturing
We help manufacturers manage feedstock and finished product. 
We simplify supply chain and distribution problems and allow our clients to do what they do best- manufacture. 
Chemical
We provide chemical manufacturers distribution and storage of containerized and bulk materials. 
We endeavor to help our tenants thrive.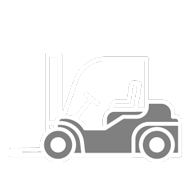 Distribution
We provide warehousing, cartage/drayage, inventory control, and a streamlined interface with transporters to provide our clients a full-service solution to distribution needs. 
Our dynamic and creative staff will work with you to secure an elegant distribution solution for your distribution. Energy 
We are geographically located in the middle of one of the largest natural gas deposits in the world, and as a result, already serving customers in the upstream, midstream, and downstream components of the energy industry. 
Most of these clients based in the other parts of North America, and we provide their local operations.